YES YOU ARE WANTED!!

Regardless you are male or female, as long as you are UCSI University Student,
YOU ALL ARE WANTED!!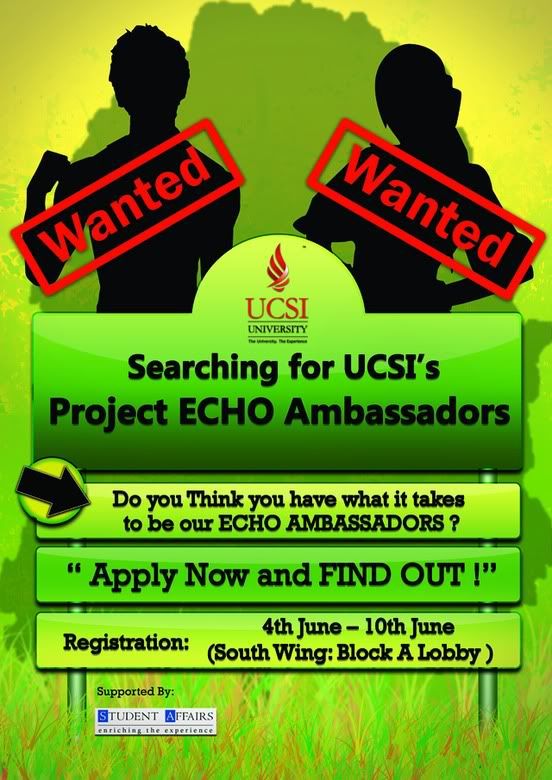 We are searching for ambassador of our Go Green campaign, Project ECHO! Good news is, there will be 2 ambassadors, of course male and female :P
What benefits you'll get once you become an ambassadors? why done you drop by to our registration counter at South Wing, Block A lobby to find it out? We are already start registration! So what are you waiting for?
Cheers!